(and when I say 'Our Summer' I mean 'My Summer' because we all know that if Chris and Christopher were left to sort it we would be doing nothing… or maybe we'd be playing Fortnite, eating cheese and drinking tea…)
Last year I was rubbish with the Summer planning, I thought we could wing it and be spontaneous with our Summer days… I was wrong. I'm fairly sure that the weather wasn't up to much last year but please correct me if I'm wrong.
This year is going to be awesome! We have lots of little day trips planned and even a holiday, anything to keep Christopher entertained and to stop him complaining…
Who am I kidding? He'll complain whatever we do.
I could tell him we're going on an all-expenses-paid trip to Dubai, stopping off in LA on the way back (long way round) with a quick weekend stayover in New York and he would still find something to complain about. He's definitely British.
The weather that we're getting here in Blighty at the moment is just perfect, I would be very happy if it just stayed like this forever, I'm not sleeping but at least I'm not cold.
I think the weather has given me the boost I needed to get some blog posts written and what better way to kick off the Summer holidays than with a Summer themed post?
So here are a few things we'll be getting up to over the next 6 weeks.
"Cracking cheese Gromit"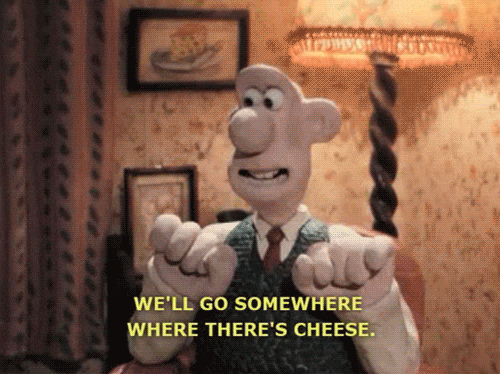 And I think that's enough to be going on with for now!
Seeya there! 😉
I am filled with joy for all you've been, pride in all you are, hope for all you plan to be and lots of love for always.